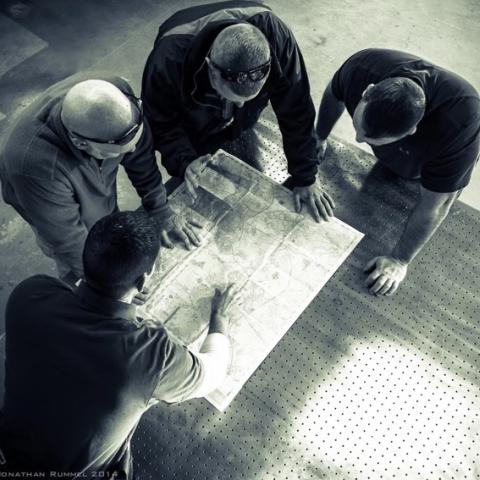 An ACT representative would welcome the opportunity to meet with the client to discuss the client's requirements. ACT will also make contact with state and local law enforcement as necessary.
Next, ACT will begin a Pre-Operation advance of locations, routes, identifying pinch points, choosing surveillance spots and determining threat level. With the information gathered by our discussion and the pre-planning ACT has completed, a security plan will be created.
Once the security plan is created, we will discuss the particulars with the client. This meeting should only involve those with a need to know. Discretion is the bedrock of a successful operation.
ACT transportation guards are trained in standard security procedures, customer service and the client's specific concerns. These guards also train in surveillance/counter surveillance techniques, de-escalation techniques, defensive driving techniques and use of force protocols. Guards also receive monthly firearms training and bi-annual qualifications.
ACT guards wear body armor and body worn cameras. The vehicles are equipped with cameras as well. The body worn and vehicle mounted cameras ensure the client's product is on camera from pick up to delivery. 2-way radios are used to allow team members to communicate with each other.
ACT guards present a professional, confident and strong physical presence whether they are working in uniform or plain clothed.
What you need to know about asset protection
"Clients are often sold security based on the common misconception that if a uniformed security officer is present, then duty of care has been met, and a layer of effective protection has been introduced. Training, experience, and specializations must be accounted for, but no matter what the qualifications and experience of the security, they are not effective if deployed in isolation. When dealing with high-value assets in transit, the risk is determined by the motivation of criminals; risk often equals reward. To counter this threat, innovative, multi-faceted security solutions to include technical and physical, supported by timely and relevant intelligence should be considered."
    ETS Risk Management, High Value Asset Transportation Security   12.9.2020