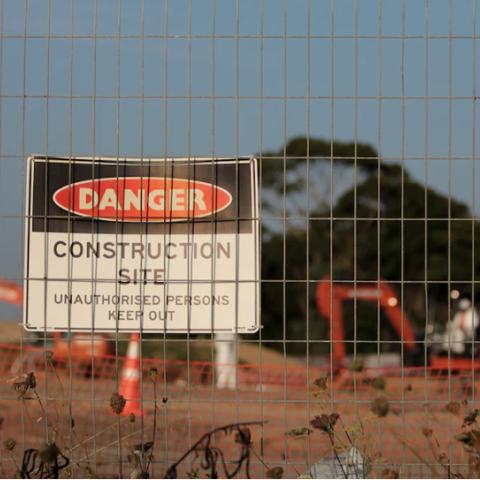 ACT can provide day, night and weekend guards performing access control, product deliveries, foot and vehicle patrols. 
Guards have experience in CCTV monitoring if available and maintain both written and digital logs. 
ACT has experience providing guards for construction projects requiring security due to an employee strike/labor dispute.  
ACT is on a GSA Schedule. 
ACT provides FIRE WATCH.
ACT provides FLAGMEN.
What you should know about construction security
.  "Construction sites house a variety of expensive equipment and tools, including construction trailers, specialized machinery and cutting-edge tools. It may be impractical for these items to be brought to another location for storage at the end of each working day, so they are often kept on the premises, where they are vulnerable to theft.
Additionally, basic materials containing elements such as copper can be stripped and sold for a high price, making construction sites attractive to thieves. Building projects that have reached the later stages might also have expensive fixtures and other finishes.
Construction site security officers can deter thieves passively as well as actively. A visible security presence can cause potential thieves to look for an easier target. Those who do attempt to break into the site will be stopped in their tracks by attentive security officers."
   APG, 7 Reasons Why You Need A Construction Site Security Guard, April 12, 2021