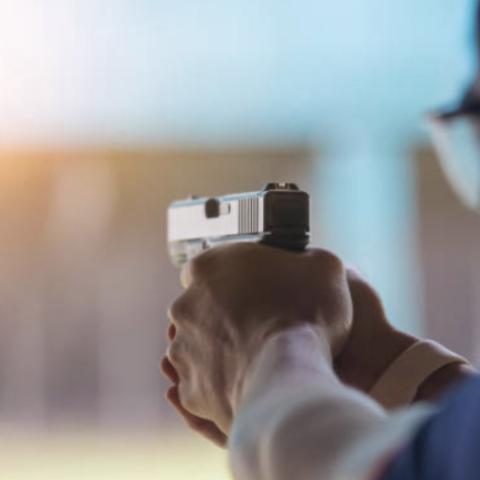 Massachusetts License to Carry classes are held weekly by appointment.
 Scott Jenkins is certified as a firearms instructor by the Massachusetts State Police, NRA and Sig Sauer. 
 ACT provides training for beginner to advanced shooters and can provide private, group and corporate training.
 Current courses;
 Massachusetts License to Carry Course  

NRA Basic Pistol   

  /    NRA Basic Rifle   /    NRA Home Firearm Safety    

NRA Personal Protection Outside the Home   /   NRA Advanced Personal Protection Outside the Home 

Ladies only Pistol    /     Ladies only Personal Protection

Home Defense Strategies    /     Defensive Shotgun

Private Courses available based on your needs and concerns.

ACT has a Lasershot Judgemental Training Simulator. This system allows the student to experience a degree of stress and 

adrenalin without the danger of an actual time is life situation.
Testimonials;
      Rebecca: "It gives me great pleasure to recommend Scott Jenkins of ACT firearms training.   I have taken the Women's handgun class with Scott, as well as their home security seminar.  Upon the completion of these training classes I was able to achieve a level of confidence to feel both safe and comfortable while handling a pistol.   Our "Ladies Night Out" class had a variety of interest levels and purposes, it was both educational and fun.  I recommend ACT with enthusiasm, and when given the opportunity, will retain their services again for further training."                                                                                                                                                                                         Joseph:  "Scott helped me acquire the knowledge and skills I need to protect my family. Scott understands that everyone learns differently so he customizes his approach to meet the individual needs of his client. Beginner, intermediate and advanced training is available. He trains advanced shooters and soccer moms. I trust him with my life." 
   Why is firearm training important?
  "A firearm is a tool and, with any tool, it's important to be properly trained how to safely and proficiently use it. With most tools, if you use them improperly, you can hurt yourself. For example, if you swing a hammer in an unsafe manner, you may bang or even break a finger. But it's unlikely you'll hurt anyone else nearby—unless your hammer swing is that out of control! If you're unsafe with a gun, on the other hand, not only could you injure or kill yourself, you could do the same to others around you.
It can't be stressed enough: Owning a firearm should not to be taken lightly.
So, if you've taken the step to acquire a firearm of your own, you owe it to yourself—and those around you—to train to be safe, conscientious, and competent with that firearm. And it all starts with training to be safe not only with your firearm but with every firearm you handle."
 Daniel Defense, The Importance of Firearm Training, December 27, 2021
 For more information or to schedule a course, contact Scott at 508-523-5105 or sjenkins@actprotectiveservices.com
Train hard, be safe